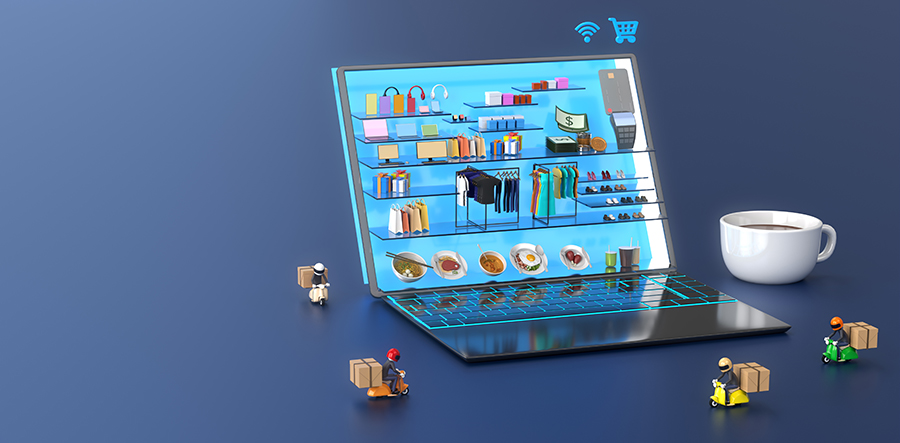 Buy Now, Pay Later (BNPL), a type of short-term financing allowing consumers to make purchases and pay at a later date (often interest-free), is experiencing a phenomenal rise in popularity.
While there's nothing new in companies offering instalment-based payment options, the growth of BNPL can perhaps be attributed to its shift towards smaller, everyday items, including clothes and food, rather than just large purchases. The cost of living increase and the move toward online shopping as a result of the pandemic has also paved the way for BNPL, as consumers seek new, low-friction ways of accessing short-term credit.
For merchants, BNPL has a number of benefits, such as the potential to increase order values and conversions, and improve customer retention.
A quarter of people in Europe are now using BNPL
Within the past two years, BNPL adoption has accelerated rapidly. Whilst it was initially most popular with Millenials and Gen Z, it's now gaining traction across age groups and has found itself as one of the most commonly used alternative payment methods in the world.
Europe is leading the way with this trend, with 24% of consumers in Europe using BNPL. 17 million people in the UK have made a purchase using BNPL, with that figure increasing to 2 in 5 young adults now using it regularly to buy fashion, tech and even food and drink.
Within many markets, Buy Now, Pay Later is now growing at a faster rate than mobile wallets and is even starting to rival credit cards as the preferred method of payment online.
Freedom Finance, one of the UK's leading digital lending marketplaces, estimates that BNPL lending is likely to increase by 52% to over £20 billion in 2022 compared to 2021. By the end of the decade, it's expected to be worth almost $4 trillion, according to Checkout.com.
What's driving the growth of BNPL?
For consumers, there are a number of reasons why BNPL is an attractive option, including 0% interest rates and transparent payment plans. There's also flexibility when it comes to making repayments, with three main choices available: pay by instalments, pay the whole amount at a later date (typically 14 or 30 days), or pay on finance.
It's particularly attractive to a younger audience (as we can see by usage statistics), because of the lower earnings of this age group, and the natural benefit of being able to spread costs. Gig workers also find BNPL useful; essentially, it offers people the option to get credit without having to get a credit card, which is always going to be appealing.
For merchants, BNPL is a low friction option, offers a great user experience and delivers seamless financing, especially when it comes to online and mobile checkouts. It is being seen as a key differentiator at the checkout, and as a result, many new players are adopting the payment method to meet customer demand.
BNPL providers are expanding their customer bases
The increasing demand for BNPL services over the past couple of years has allowed the major providers, including Klarna, Afterpay, and Affirm, to gain more customers, expanding into new markets as well as vertical retail segments.
Within developing markets, Banks and venture-funded FinTechs are beginning to use Buy Now, Pay Later as a solution to meeting the needs of underserved segments, whilst stimulating ecommerce growth.
Meanwhile, in more mature markets, large companies such as Amazon have adopted BNPL services as a way to increase sales.
BNPL has begun expanding into B2B payments too, with companies such as Biller providing an AI-driven payment method that allows business buyers to order online and pay directly on invoices, while performing real-time credit and fraud checks, alongside a fully automated debtor management service.
The introduction of regulations will impact providers
However, as increasing numbers of people turn to BNPL to fund purchases, especially in the current economic climate, there have been growing concerns about consumers falling into debt.
Critics warned that there needs to be a better understanding of the risks involved should someone be unable to make repayments, and as a result, the UK Government confirmed its plans for the regulation of interest-free BNPL arrangements on June 20.
The BNPL sector will receive more regulatory oversight in the coming years, with regulators looking to ensure the right consumer protections are in place, including a requirement for lenders to ensure loans are affordable, and that advertisements are fair, clear and not misleading.
How this will impact the BNPL sector, and its growth, remains to be seen, but the regulations will undoubtedly have an impact on how payment service providers and their underlying merchants offer BNPL solutions to their customers.