In the second instalment of our two-part webinar focused on 'The Great Resignation', a panel of industry leaders, including Banking Circle's Head of People, discussed how today's employers are competing not just with their peers, but with a mindset shift that is seeing candidates become increasingly purpose-driven.
Employees are seeking out more meaningful work, and in some cases, are leaving the workplace altogether to prioritise other areas of their lives – making the battle for attracting and retaining the best talent more challenging than ever.
You can watch the full webinar on-demand here, or read on for our summary of some of the key insights from the speakers.
Panel:
Jonas Fabricius-Bekker, Head of People at Banking Circle
Liesje Meijknecht, Partner at McKinsey
Peter Mohacs, Talent Acquisition Manager at BCB Group
Moderator: Esther Groen, Adviser to Holland FinTech and Executive Board member at the European Women in Payments Network
More than two years into the COVID-19 pandemic, we have been seeing different trends and patterns in terms of how people are choosing their employers – or in some cases, are choosing not to be employed at all – said Jonas Fabricius-Bekker, Head of People at Banking Circle.
"At Banking Circle, as we continue to grow our business, we have a constant need for bringing in new talent and new people that match the growth needs of our company, and that also match the culture that we have," he said.
As well as hiring people that are the right fit for the business, retaining employees is as much of a challenge – particularly as there is a scarcity of talent in the current environment, Jonas went on to say. While 'The Great Resignation' has seen workers leaving their jobs in high numbers, in contrast, some have actually been less mobile in the last few years, "sticking to what they have and maybe being a little bit more reluctant to make a move," Jonas said.
"Navigating that environment in multiple jurisdictions… is a new thing we need to adapt to, and we need to understand, what is it that people in this day and age are requesting from us as an employer?"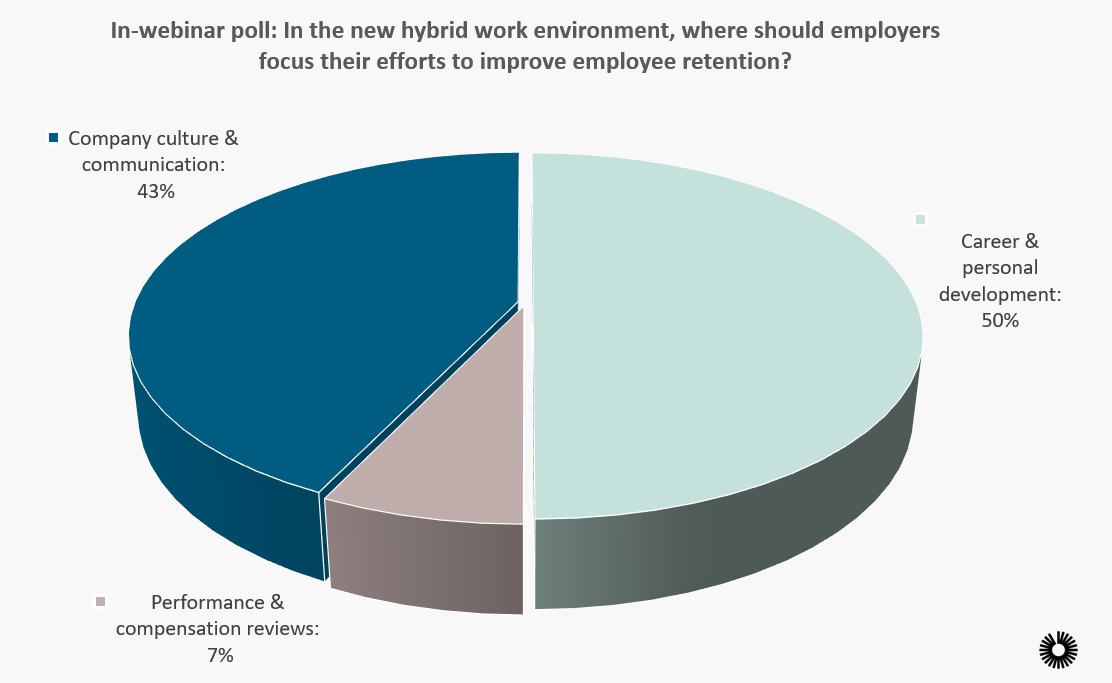 According to Liesje Meijknecht, Partner at McKinsey, the current circumstances in the recruitment market are unprecedented. Employees are leaving, or at least thinking about leaving their current roles in much higher numbers than we have seen before, Liesje said. "What is now different is that they leave, often not for another job, but they leave the employee market altogether – they might start working for themselves or just make completely different life choices."
As a result, employers are having to look closely at their hiring strategies, she went on to say. "If the pool is shrinking, and the reasons for [employees] moving are very different, that should inform us as employers to think: what should we do differently? It's not only about compensation."
Peter Mohacs, Talent Acquisition Manager at BCB Group, agreed that a major shift has occurred in workplace dynamics since the beginning of the pandemic. Pointing to the factors outlined by Jonas and Liesje, including the changing employee mindset and the way people want to work, he said: "I think it's fair to say that these are mostly things that have existed before, but post-pandemic, in a sort of seismic way, a shift has taken place in the employer-employee contract, where these are actually things now that we can and are talking about openly."
He went on to say: "It seems that employees have become emboldened or empowered to be able to talk about these things and to ask for more from their employers. And it seems also that employers are now willing, or perhaps being forced, to do something about it."
Watch the session on-demand here to hear the panel's full insights