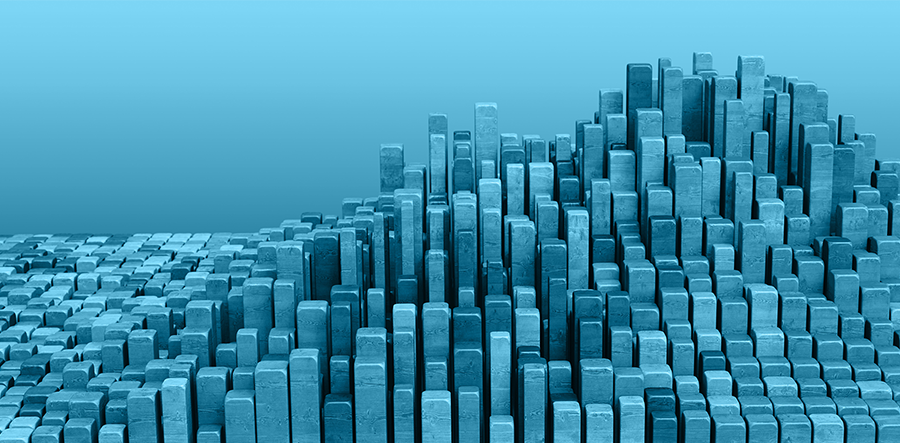 The evolution of the financial services sector we have witnessed in the past decades has seen banking services go from bundled and offered only by traditional banks, to unbundled, with FinTechs filling gaps and delivering innovative solutions. Today, however, we are seeing an increase in rebundling. Banks are taking steps to provide their customers with a wide range of solutions, but this time in collaboration with specialists to ensure those solutions are innovative, valuable and cost-effective.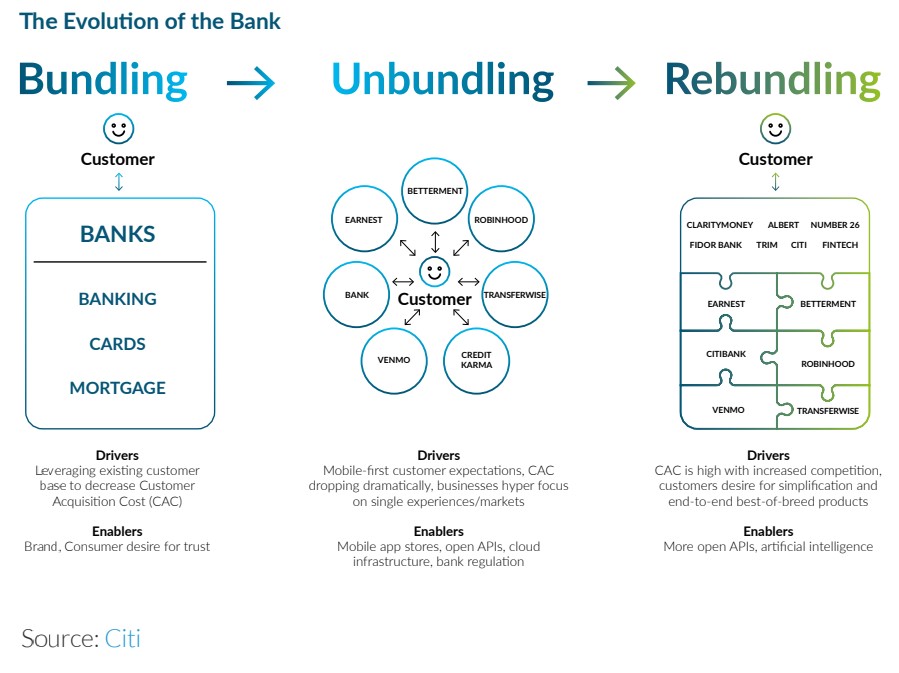 The latest research from Banking Circle Group (Banking Circle's parent company), 'Rebundling: The Next Stage of the Fintech Evolution', which has been published in partnership with Finextra, reveals the influential role rebundling is playing within the continued evolution of banking.
The advent of PSD2 and open banking created a more open playing field, with innovative new specialist providers designed to meet specific needs of bank customers in a way that incumbent banks were unable to do quickly enough. As the report describes, incumbent and challenger banks alike are realising the value of working with third parties to rebundle banking services, allowing them to offer a wider range of solutions to meet the needs of their customers.
Key points from the research:
After the global financial crisis of 2008, it would have been unusual to have more than one or two banking relationships. Today it is not unusual for people to have up to 15 financial apps on their phone.
40% of US retail clients bank with a FinTech or a Big Tech. In Western Europe, penetration is at 30%.
FinTechs capture 3–5% of banking revenues in the US and the UK.
Doubling down on key propositions and collaborating with applications to create a platform of tailored, rebundled solutions increase customer stickiness across core markets.
In a recent Banking Circle and Finextra webinar focused on rebundling, an audience poll revealed that two in three attendees have extended their customer proposition by adding non-core financial services. Rebundling is growing fast, and institutions of all types are getting involved and seeing the benefits – to their own businesses and to their underlying customers.
Real world rebundling
The new report includes case studies from FinTechs Ebury, PPRO and PayU, explaining their approaches to rebundling and the benefits they are seeing.
Fernando Pierri, Chief Commercial Officer at Ebury, said of Ebury's acquisition of the Brazilian FinTech Bexs: "It's always been our mission to establish and expand our footprint in Latin America and this new acquisition will help us achieve our plans for the future … The Bexs acquisition will help Ebury expand its capabilities in e-commerce on top of its SMEs offering, as well as grow its client base and increase its market share in Brazil."
Similarly, PPRO has acquired Alpha Fintech to strengthen its position in Asia Pacific. James Booth, VP and Head of Partnerships, EMEA at PPRO commented: "The acquisition directly supports our vision of becoming the leading provider of digital payments infrastructure, helping to further financial inclusion and drive economic growth worldwide. To achieve this vision, we have to better productise and expand our offering and transform our operating model."
PayU is also focusing on financial inclusion, and this is one of the driving forces behind its $5billion+ investments in a range of FinTech partnerships. Fady Abdel-Nour, Global Head of M&A and Investment at PayU explained: "Our approach centres on people – we focus on long-term investments that allow us to build meaningful relationships, nurture the growth of both businesses as well as their founders, and support solutions that make a difference in the world." In the report, he goes on to describe the company's commitment to partnering rather than competing with players that deliver exceptional offerings, and how this helps PayU provide a better service to businesses and individuals.
Like these companies, Banking Circle Group focuses on delivering a wide range of solutions within a single ecosystem, to ensure our clients and their underlying customers can access the banking solutions they need from one interface. This reduces the admin and investment burden and allows Payments businesses, Banks and Marketplaces to offer their customers innovative solutions that meet real needs and empower businesses to reach their potential.