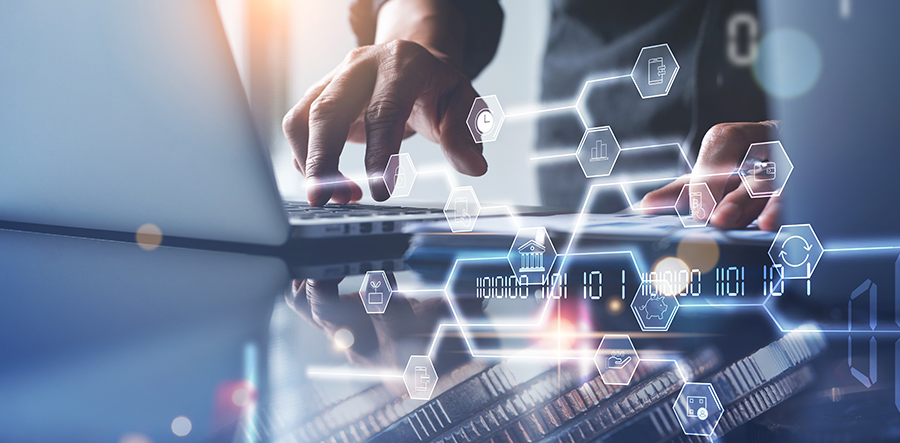 September saw several significant updates in the industry, including progress in open finance, and a new UK bill to combat fraud and money laundering.
Meanwhile at Banking Circle, in our latest Knowledge Circle podcast, our Head of Virtual Asset Services, Mishal Ruparel was joined by guest speakers from Mode, Ripple, and Kraken to discuss what role traditional financial services can play in the crypto universe.
We also held a webinar with Finextra on FX and how PSPs can alleviate merchant challenges, in which Nick Tubb, our Global Head of FX Sales, was joined by speakers from WorldPay from FIS, and Continuum Commerce Solutions.
In a new eBook from Napier, experts from across financial crime compliance, tech, and enforcement, including our Head of Business AML, Livia Benisty, weigh up the future of AML and compliance. Livia also gives an introduction to AI in AML in this video for TechRound.
In an article for UK Tech News, we explored why stablecoins need better bridges with institutions to unlock payments potential.
Michel André also gave his advice for aspiring IT leaders in this CIO Spotlight article for IDG Connect.
Here are some other important stories from the industry you may have missed in September:
The Open Finance Association launched
A group of leading FinTechs has launched the Open Finance Association (OFA) to "further open up financial data and payments for consumers and businesses through API technology."
Open finance is the next step in the evolution of open banking. By bringing the benefits of open banking to a broader array of financial products, open finance will provide consumers and businesses with greater control and visibility of their economic lives.
The OFA has stated that it has three key priorities:
Enable consumers and businesses to access their data across all their financial accounts, and make use of it via trusted third party providers.
Develop and drive the adoption of a competitive and convenient instant payment method based on open payments.
Promote a sustainable, well-functioning open finance ecosystem by creating the right balance of requirements and incentives for all participants.
Association for Financial Markets in Europe calls for level playing field
A new paper from the Association for Financial Markets in Europe (AFME) has claimed that in order for an Open Finance Framework to flourish in financial services, as well as in multiple other sectors, consistent and appropriate regulatory oversight is required.
The Association also stressed the importance of interoperability to support a level playing field so that if data is being shared from a different selector, it is still subject to appropriate requirements.
AFME has also called for clear liability provisions to provide legal clarity with regards to the access, processing, sharing, and storage of data.
Read the paper here.
New report suggests Buy Now Pay Later regulation is incoming
The US Consumer Financial Protection Bureau (CFPB) has issued a report indicating that Buy Now Pay Later (BNPL) companies like Klarna and Afterpay must be subjected to stricter oversight.
The Bureau plans for BNPL vendors to have complete "supervisory" exams in line with credit card company reporting requirements.
The report also revealed that late fees for BNPL usage are becoming more common, with 10.5% of unique users charged at least one late fee in 2021, up from 7.8% in 2020.
Read the report here.
Digital ID pilot launched across EU
A new multi-country consortium of European banks and technology partners has firmed up a proposal to deliver a large-scale, cross-border digital ID payments pilot.
The consortium includes identity experts from Denmark, Germany, Iceland, Italy, Latvia and Norway, and the group will collaborate to show how payments and ID can be combined across borders and in multiple currencies.
The implementation of the proposal would leverage existing payment infrastructure to enable payment issuance, instant payments, account-to-account transfers and payment acceptance both in-store and online.
Read more on that news here.
B2B embedded finance payments expected to triple by 2026
New research from Bain & Company and Bain Capital highlights how embedded finance is set to redefine how consumers and businesses build and manage relationships with financial services.
Forecasts show that payments and lending will continue to be the two biggest segments of embedded finance. Currently, consumer payments account for more than 60% of all embedded finance transactions, with this expected to reach $3.5 trillion by 2026. B2B payments have lagged behind slightly, with transactions expected to reach $2.6 trillion by 2026.
Embedded finance-driven business lending, meanwhile, is projected to grow five-fold over the next five years, from $200million in 2021 to $1.3 billion by 2026.
Find more on that here.
European Banking Authority (EBA) launches 2022 EU-wide transparency exercise
As part of its efforts to monitor risks and vulnerabilities, and to reinforce market discipline, the European Banking Authority (EBA) has launched its annual EU-wide transparency exercise. Results are expected to be published at the beginning of December.
The EBA expects to release more than 1 million data points, on average more than 10,000 data points per bank, with approximately 120 participating banks, covering areas such as capital positions, profitability, financial assets, risk exposure amounts, sovereign exposures and asset quality.
The EBA has begun interacting with participating banks, which includes their verification of pre-populated templates and any data quality correction to be executed through the supervisory reporting channel.
Upgrading the UK's payments infrastructure will boost GDP by $3.8 billion by 2026
A new study from ACI Worldwide, Global Data, and the Centre for Economics and Business Research (Cebr) shows that upgrading the UK's ageing payments infrastructure and increasing real-time payments adoption is expected to unlock $3.8 billion of additional economic output – about 0.11% of formal GDP.
The study discusses the "untapped potential" of real-time payments in the UK, with Cebr predicting that the impact of all payments being real-time could boost the economy by up to 2.7% annually.
Craig Ramsey, Head, Real-time Payments, ACI Worldwide, said: "The onus is on government and industry to work together to increase adoption, otherwise, despite the head start by the Faster Payment system, the UK risks falling even further behind the rest of the world."
UK government announces new crackdown on fraud and money laundering
Reforms designed to tackle kleptocrats, organised criminals and terrorists abusing the UK's open economy have been introduced into Parliament.
Through the Economic Crime and Corporate Transparency Bill, anyone who registers a company in the UK will be required to verify their identity, to crack down on the use of companies as a front for crime.
Companies House will be given new powers to check, challenge and decline incorrect or fraudulent information. The organisation will be able to check data with public and private partners, as well as report suspicious activity to security agencies and law enforcement.
The Bill will also help prevent the abuse of limited partnerships for money laundering and other nefarious purposes, by tightening registration and transparency requirements for these entities.
See more about the Bill here.