The theme for International Women's Day 2022 is Breaking the Bias:
Imagine a gender equal world.

A world free of bias, stereotypes, and discrimination.

A world that is diverse, equitable, and inclusive.

A world where difference is valued and celebrated.

Together we can forge women's equality.

Collectively we can all #BreakTheBias.
To support and celebrate this important call to action, we have spoken to more than 15 leading female influencers in the payments, banking, FinTech and financial services world to gather their thoughts on how the financial services sector can play its role in achieving a world free of bias, stereotypes and discrimination.
Throughout March we will be sharing their insights and encouragements in a campaign to encourage change across our industry.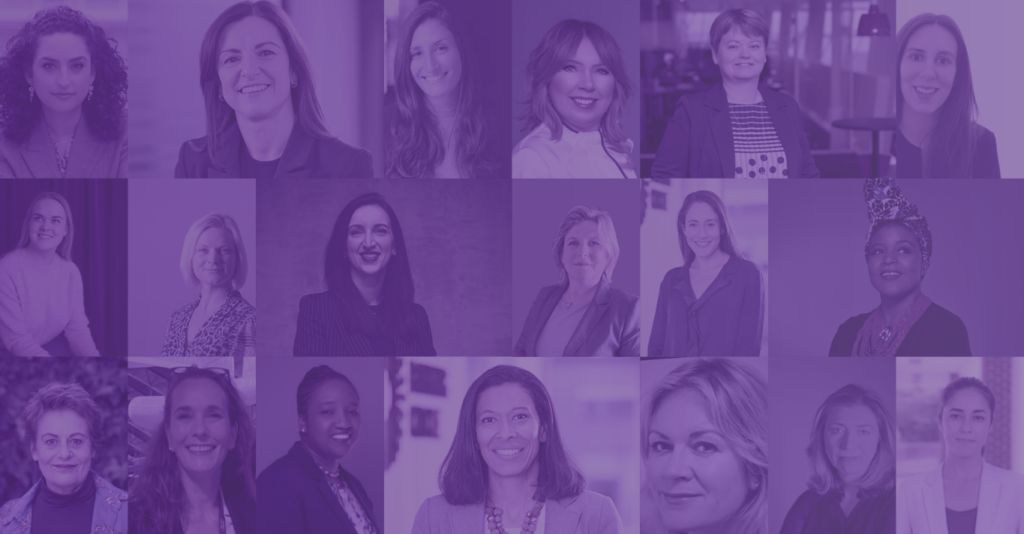 It starts with education
Many of the women we spoke to felt that change could happen for the financial industry, but it needs to begin in schools. And girls need to have good role models who can inspire a future generation of women into the traditionally male-dominated industry.
Diverse teams are strong teams
Our contributors also identified just how impactful a diverse team is in creating a great business. The FinTech sector exemplifies that ethos, but there is still more work to be done and there must be a responsibility from all to strive for diversity.
Starting at the top to change a culture
That responsibility has to start from the top. Yet the first dataset of women's representation in global FinTech by findexable finds a sector with 1 percent of women founders and 1 percent of venture capital reaching them, leaving half the world's population unserved. findexable is building a global coalition and the tools to measure, score and screen FinTech companies for diversity, making it easier for investors to find and fund them.
But there is still a need to go faster, not just because it is the right thing to do, which of course it is, but because businesses that do break the bias are stronger and more successful businesses.
Increasing financial inclusion
The other important issue that #BreakTheBias addresses is the role it can play in increasing financial inclusion, which is fundamental to an equal and fair society. As a sector that impacts everyone every day, financial services have an important role to play in achieving a world free of bias, stereotypes, and discrimination, which is why financial services need to be investing in ensuring the world is one where opportunity is universal, not uniform.
Financial empowerment is at the centre of eliminating social and structural bias and several of the commentators acknowledged the collective responsibility of those working in this industry to recognise – and act – with that in mind.
"It gives me pause for thought that in the 21st century, and with so much that has been achieved in terms of creating a world with more opportunity, we still need to call out the bias that exists in so many parts of our daily lives," commented Miranda McLean, Global Head of Marketing, Banking Circle.
"I see it as my responsibility to always think about diversity and inclusion in every part of what I do personally, and what Banking Circle does as a business. I am proud and excited by the words and thoughts that are contributing to our International Women's Day campaign. We must #BreakTheBias."
The full quotes from each of our contributors can be read in this report – and we will share extracts throughout March.