Digital transformation has been on the agenda of banks for years, but the COVID-19 pandemic and the challenges brought with it has accelerated the need for change. Faced with restrictions and lockdowns across the globe, the barriers faced in the banking sector have been put into sharp focus.
In overcoming their legacy challenges and innovating to meet customer expectations, banks are increasingly turning to partners who bring innovation and agility to the table.
A recent webinar hosted by Banking Circle and Finextra brought together an esteemed panel to discuss the hurdles that legacy systems present for digital transformation, the benefits that financial infrastructure partnering holds for business relationships and customer experience, and the future of the landscape.
You can register here to view the webinar on-demand, or read on for our summary of the key takeaways.
Moderator:
Gary Wright – Head of Research, Finextra
Speakers:
Søren Skov Mogensen – Chief Growth Officer, Banking Circle
Olivier Guillaumond – Global Head of Innovation Labs and FinTechs, ING
Steven Marshall – Chief Commercial Officer, Crown Agents Bank
The impact of COVID-19
Legacy systems have long been held up as a major roadblock for incumbent banks when it comes to innovating, but as the impact of COVID-19 dials up the pressure, banks are changing their agendas to adapt to the situation, says Søren Mogensen, Chief Growth Officer at Banking Circle.
While banks have been looking to third-party providers to help with digitalisation for years now, there is a marked increase in the desire for partnerships, Søren explained.
New research from Banking Circle, which surveyed decision-makers in banks, found that two-thirds of banks cited the pandemic as having caused them to change their infrastructure plans, with half already partnering or planning a partnership in the near future.
"There is a readjustment for the most part [as a result of COVID-19]. We believe that those banks who do step back, who do think about their agenda from a fresh start perspective, and who do proactively make changes, will be the winners," Søren commented.
Steven Marshall, Chief Commercial Officer at Crown Agents Bank, has also seen a significant change as a result of the current circumstances.
"We have seen a progressive move to digitisation driven ultimately by customers," he said. "Clearly, the COVID-19 pandemic has created a shift in the public's mindset. Partly, that was driven anyway by digitisation over the past 5-10 years… but with things like stores being closed and limited access to cash… we've really seen that move toward digitisation."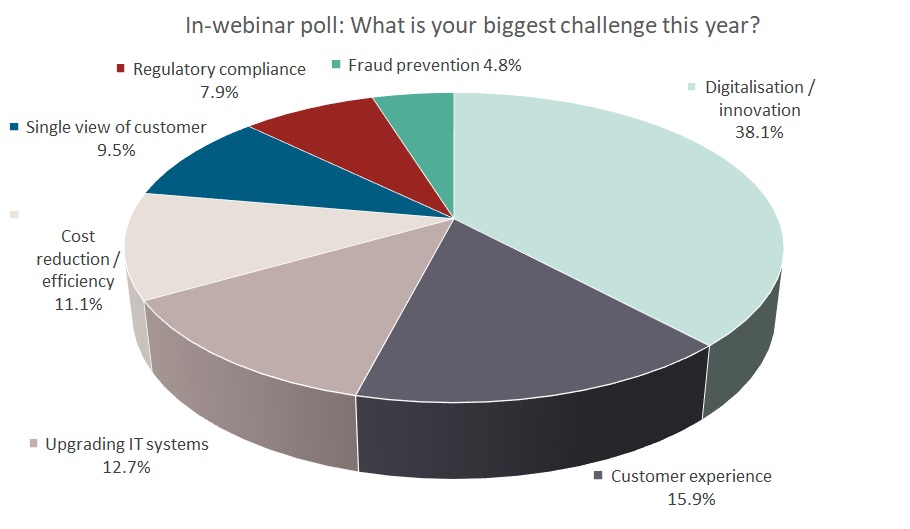 Quality over quantity
While partnering with third-parties has become commonplace in the banking sector, ensuring that opportunities are approached strategically is key for banks, according to Olivier Guillaumond, Global Head of Innovation Labs and FinTechs at ING.
"Partnership is a means to an end… the purpose is to serve a customer, a colleague, to accelerate. In the end, partnership is about what you want to achieve," he explained.
While ING already has around 200 FinTech partnerships on its books, Olivier stressed that the focus must be on impact rather than clocking up numbers for the sake of it. Having a clear, consistent strategic direction from the outset is vital to the success of the partnership – particularly when it comes to financial infrastructure, which Olivier described as "the foundation, based on which you can actually roll out new value propositions to your customers."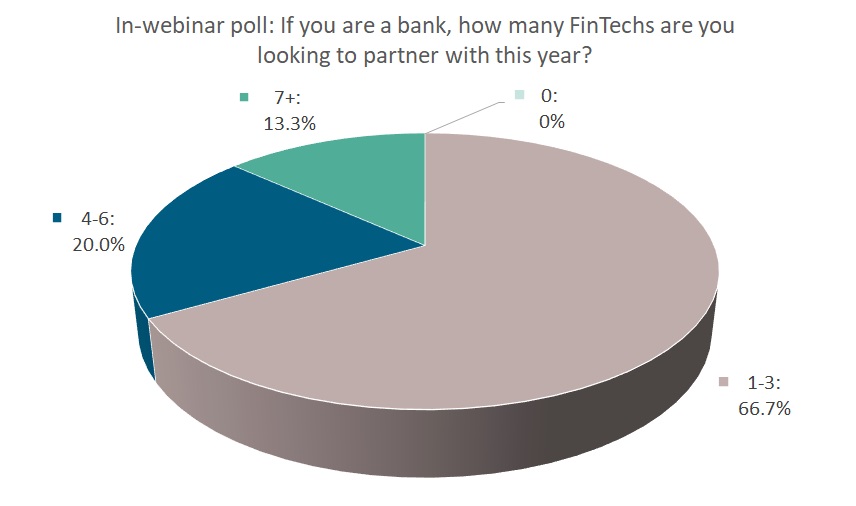 A maturing ecosystem
While in earlier years banks were still scrambling to understand whether FinTechs were friend or foe, they are now much better-versed in the benefits of partnerships and are starting to see the positive impact on their P&L, explained Søren.
"The industry quickly realised that there are different strengths and traits of different organisations, and that partnerships were going to be the way forward," he said.
Steven echoed that sentiment, adding that partnerships can be key in helping traditional banks bring new propositions to their customers.
"Most banks now are beginning to explore FinTech, and I think it's really important to recognise that FinTechs can and do offer a disruptive force within the financial services sector," he said. "Actually, harnessed by a bank, they can be fantastic partners who can really help to deliver a value-adding service and solution to underlying clients."
Banking Circle's new research, which looks at how banks are addressing legacy challenges and are utilising partnerships to deliver better customer experience, will be released next month. Register to receive your copy here.