While there is still a lot of work to do when it comes to helping unbanked and underbanked consumers, FinTech companies have provided many individuals with banking services that were unavailable via incumbents. Prepaid cards have been used by governments to disburse welfare and crisis payments in scenarios when current accounts are unavailable to the end user, and for better or worse, payday loans provided quick cash for those who needed it, even with poor credit.
SME banking has also often been underserviced by banks held back by legacy systems, and once again, FinTechs are stepping in to fill the gap in the market.
SMEs need better banking
The issues with SME banking services are far-reaching; from service, to accounts, to payments, to lending. Small businesses are being held back by drawn-out application processes and high fees.
A study by Vanson Bourne highlights that banks are not meeting the digital expectations of SMEs, yet many of the concerns raised relate to front-end infrastructure that could be easily remedied by taking time to analyse the customer experience.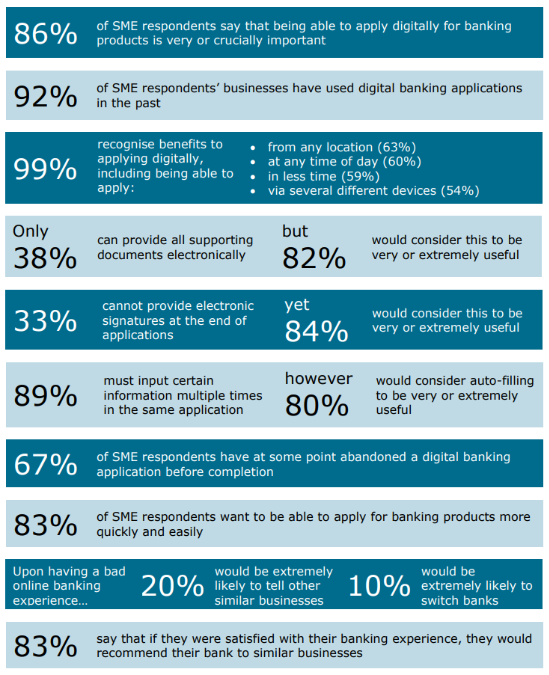 Payment pain points
When it comes to opening small business bank accounts, the onboarding process is often laborious and drawn out. This becomes more complicated and expensive for SMEs that need to send money across borders, and can be a major barrier when expanding business to new territories. Additionally, FX and transaction fees on accounts are costing small businesses £426 million a year, yet many SMEs are unaware of cheaper alternatives.
Show SME the money
Access to finance, particularly short-term, can be difficult to secure from banks, yet for many SMEs, funding is absolutely necessary to grow their business. On average, it takes 60 days for a traditional bank to extend a new loan, and this slow and inefficient lending model is impacting cash flow for thousands of companies.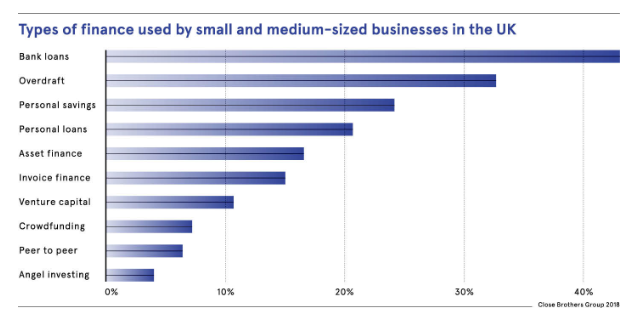 For SMEs that are approved for business loans, the terms offered by banks are inflexible – repayments are made over a set time period at a fixed rate with some lenders charging penalties for early repayments, as well as application and closing fees.
FinTechs have recognised that SMEs need fast access to credit with terms that fit their business. This has resulted in an increase in peer-to-peer lending providers offering flexible, low-cost loans, and short-term boosts to cash flow from receivables factoring solutions, which allow businesses to quickly access instant a cash advance against receivables due in the near future.
Still banking on banks to deliver?
SMEs can benefit from using financial tech companies that are able to offer a better service, more flexibility, and reduced fees – and 47% of SMEs are already willing to make the switch.
Research from Accenture has shown that new entrants are reducing reliance on incumbents and capturing one-third of revenue growth in Europe as a result. With SMEs making up more than 99% of all businesses in the UK alone, financial tech businesses have a huge opportunity to gain market share by offering an alternative to traditional small business banking models.
Will this make banks take note and take a more granular approach to small business banking services, or will they abandon SMEs altogether to focus on corporate clients? With the landscape becoming more fragmented and more competitive, if banks cannot change their business models to retain their customer base, they could lose one of their core segments to a new breed of providers capable of delivering financial inclusion to SMEs.