Banking Circle asked industry experts about their predictions and expectations for 2022.
Which trends will continue? Will emerging innovation reach the mainstream? What are the opportunities and challenges for which the Banking and Payments industry should be preparing?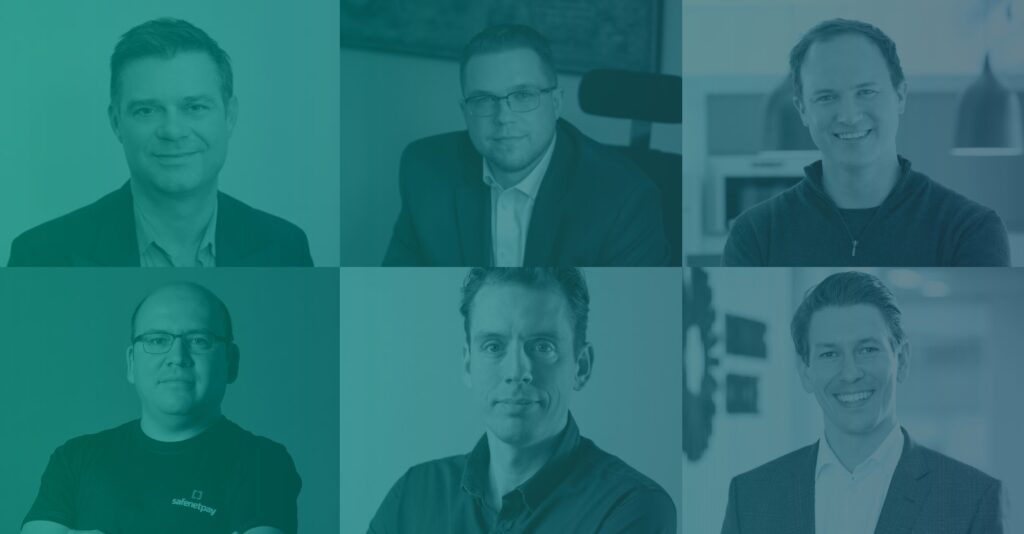 Read the full series of 2022 predictions
The year for the full B2B finance stack
Soren Mogensen, Chief Growth Officer at Banking Circle, believes 2022 is going to see renewed energy from Banks and Payments businesses as they stake their claim in the e-commerce space.
"What we expect to see in 2022 and beyond is the evolution of the ecosystem strategy by Payments businesses and Banks, as they re-bundle financial services to deliver full solution stacks to meet the demands of the ever growing online merchant marketplace.

"The emergence of new and alternative payment methods is also going to change the shape of B2B finance. For example, the Buy Now Pay Later proposition that has widely gained pace in the retail space is likely to gain traction in more use cases, such as in B2B, subscriptions, travel, pet care and much more. And we expect the move towards account-to-account payments to materialise significantly, as Request to Pay and the liquidity aspects of Open Banking proliferate.

"The battle for the merchant interface is intensifying and the winners will be the businesses that can react and respond to the opportunities with a full suite of solutions for a greater share of their customer wallet. And for that they will need to find the right partners so that they can focus on what they do best."
Focusing on sustainability
Collaboration was a clear consequence of the pandemic and, as Paul Swinton, CEO of B4B Payments, pointed out in his contribution to our predictions series, this is set to continue in 2022, as well as an increased focus on sustainable payment options.
"In the coming 12 months, we expect there to be a bigger push in the acquirer and PSP market to improve merchant retention by enhancing product offerings using embedded merchant accounts and providing card functionality that can speed up settlement to make funds available sooner. The e-commerce value proposition will also be enhanced through prepaid solutions, improving the experience for merchants, with access to segregation and protection of funds as well as easy access via accounts.

"Another important trend is how the sector responds to both consumer and corporate environmental concerns, with more and more opting for sustainable options such as virtual credit, debit, prepaid and gift cards, or cards made using recycled plastic. This is a trend we welcome, and we are committed to reducing the impact of card production on the environment. We hope and expect to see customers increasingly demand sustainability from their payment and banking providers."
A perfect storm
The disruption brought about by the pandemic has also altered demand for business finance, as Mikkel Sølvsten Velin, Founder & Co-CEO of YouLend, explained in his predictions:
"Over the last 18 months, a perfect storm has been brewing for the exponential rise of B2B embedded financing in 2022, as demand from SMEs for flexible and accessible credit continues to sky-rocket amidst COVID-induced disruption. That will almost certainly cause a spike in the number of e-commerce platforms offering lending solutions to their business customers.

"This, alongside improvements in the technology infrastructure of embedded lending – which side-steps challenges that have prevented market players from becoming lenders in the past – will continue to accelerate the growing number of ecommerce platforms offering financing options to the benefit of their merchants and the growth of their own businesses this year."
A catalyst for change
James Booth, VP Head of Partnerships EMEA at PPRO, also expects the impact of COVID to continue into 2022:
"The effects of the pandemic have driven a seismic shift in how we shop and pay globally. These changes in consumer behaviour are here to stay, even in markets where cash had a stronghold. This shift in behaviour is driven by consumer demand and it represents a huge opportunity, especially for businesses looking to expand across borders.

"The COVID-19 crisis has been a catalyst for change in the online payments industry. Going forward, we expect e-commerce shopping trends to accelerate. Many consumers worldwide are likely to continue purchasing online, expanding their online shopping into segments they would have previously only bought in-store. The new shopping habits attained by the consumers as a result of the pandemic has offered new opportunities for e-commerce merchants."
Tech transformation
The increasing adoption of the digital economy has also introduced many companies to the benefits of Alternative Payment Methods, says Sanjar Mavlyanov, Founder and CEO of Safenetpay:
"The rise of cryptocurrencies and their eventual incorporation and acceptance as a payment method by many more companies and institutions will be a big part of 2022.

"2022 will be the nesting hub for this digital transition especially with the robust model that is being proposed to revitalise the digital space. A diminishing cash economy with the capacity to facilitate complex payments faster, with a limited physical presence and at less expensive rates, is the shoulder that businesses would lean on to achieve their potential. This impact will be mirrored in the seamless ease with which businesses can carry out their operations across borders, both continental and national."
The regulatory challenge
Rafal Andzejevski, co-founder at PayAlly, is optimistic about the FinTech opportunities 2022 will bring, citing increasing investment in the sector. However, he points out a need for similar transformation to occur within regulation.
"Whilst investment and technological development bring limitless potential, we see challenges from central bank regulation and new obligations imposed on auditors and others. In the search for clear rules, regulators often overlook the many grey zones in finance.

"Regulators don't have any easy task, but it isn't always necessary to regulate everything. And it should be possible to leave room for service providers to solve any real challenges that do emerge rather than just shutting things down without checking first for solutions."
Post-pandemic transformation
Anders la Cour, Chief Executive Officer of Banking Circle Group concluded:
"In the face of enormous challenges throughout 2020 and 2021, the payments and banking industry came together for an inspirational and innovative response. That collaboration and determination has accelerated digitalisation across the industry – and now that everyone has witnessed the benefits first-hand, there is no sign of the brakes going back on.

"Our experts clearly envisage this positive impact continuing in 2022, with further development predicted within cross border payments, regulation and digital currencies. It is also hugely encouraging to see that consumers and businesses are recognising and addressing the environmental impact their financial lives can have. We look forward to seeing greater innovation and opportunity within that space throughout 2022."
Download the full series of 2022 predictions here.